Hi all!
I started to use Jekyll based blogging system. Nothing fancy here yet. I normally use my other website for releasing finished projects but I'll use this blog to release some unpolished prototypes.
Theme definitely needs a change, but done is better than perfect. I'll probably tweak with the look of this site soon.
I'm using Github for hosting, and Atom editor for entries. I would normally used Sublime Text, but Jekyll plugin of the Atom worked better.
I'll also leave this post with an image of Jim Williams' "Living room thermometer". Because, why not.
ihsan.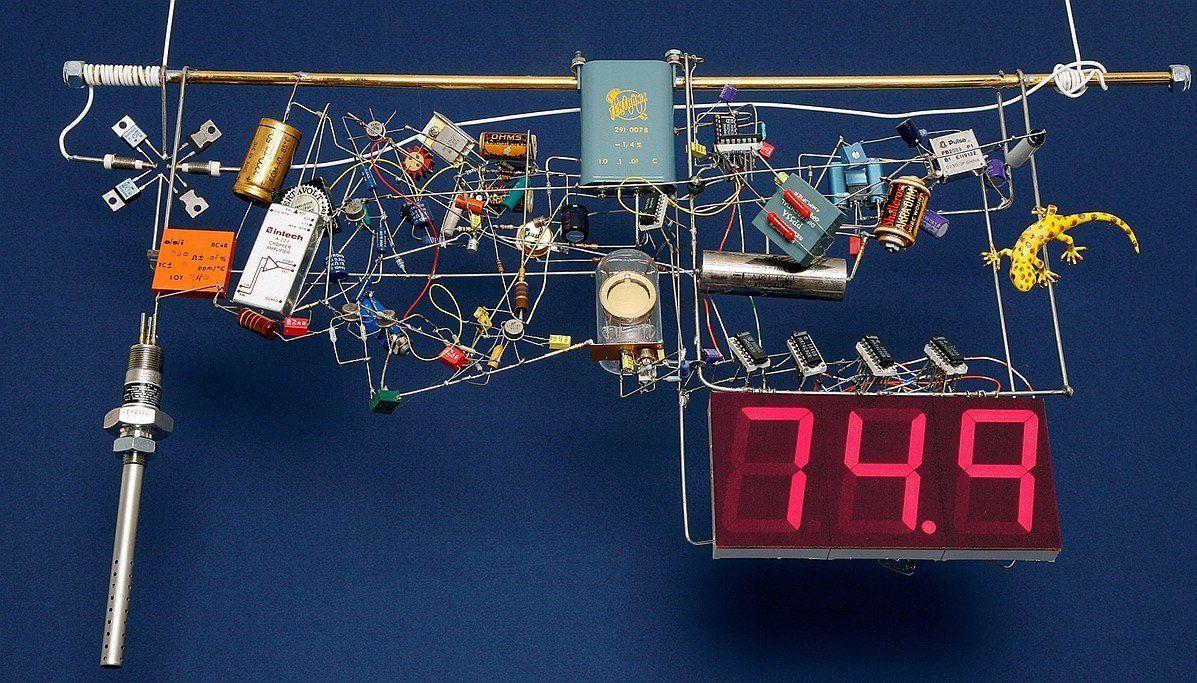 #####Image is taken from: http://www.edn.com/design/analog/4411017/3/Jim-Williams--The-light-side-and-classic-electronics-art-sculptures